Funding your studies to expand your opportunities
Funding your studies to expand your opportunities
In this Graduate Matters Edition, Boipelo Mathodlana, Malebo Maholo, Priscilla Brandt, Liso Zenani, and Luyolo Mfithi discussion on funding studies to expand opportunities.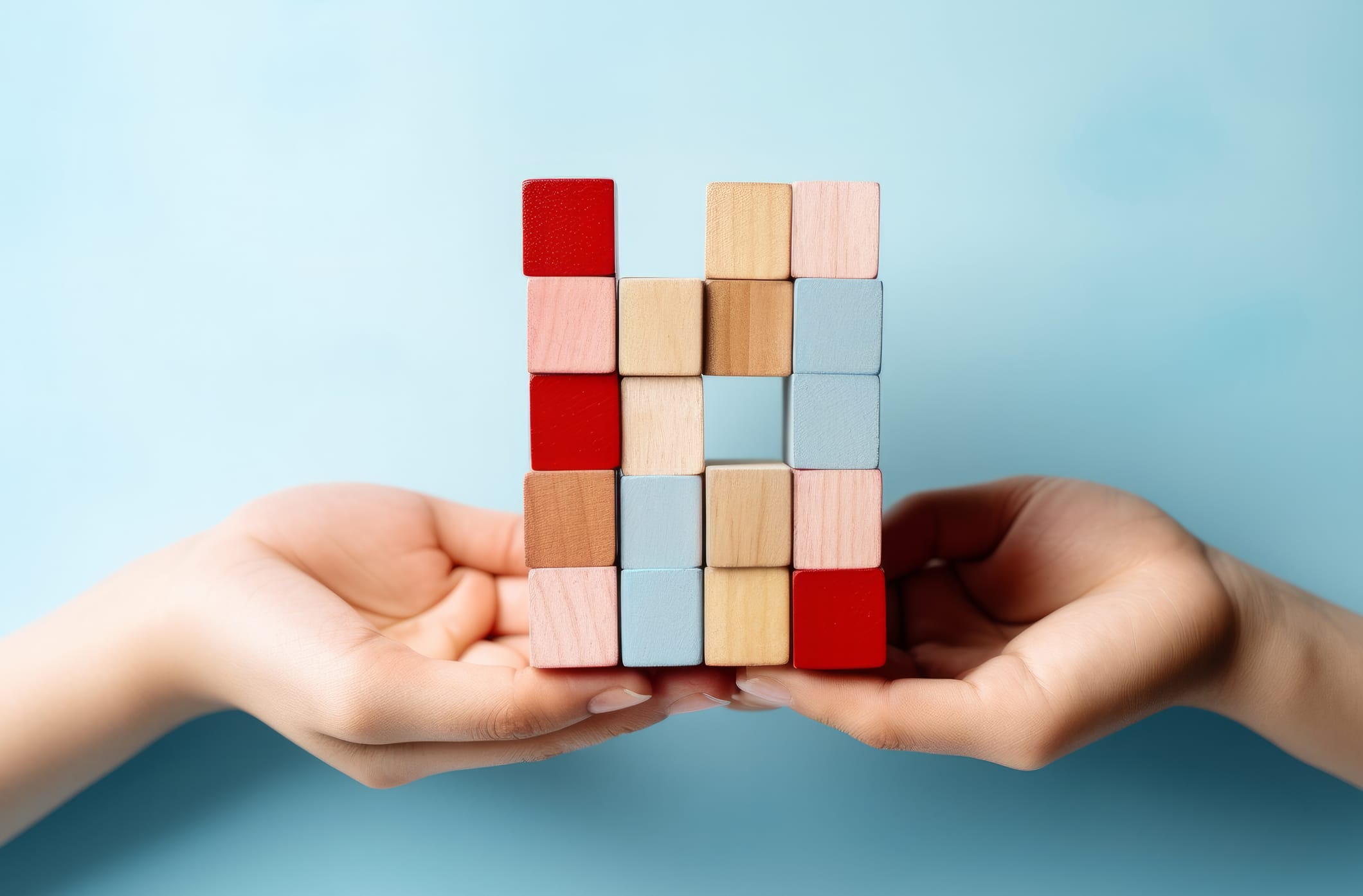 At a glance
In this Graduate Matters Edition, Boipelo Mathodlana, Malebo Maholo, Priscilla Brandt, Liso Zenani, and Luyolo Mfithi host a discussion on funding studies to expand opportunities.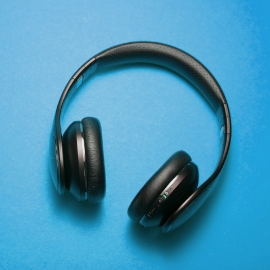 Funding your studies to expand your opportunities
Podcast
Funding your studies to expand your opportunities
Podcast
Download MP3
Transcript
Boipelo Mathodlana: Welcome to the CDH Conversations podcast, Graduate Matters Edition with your resident hosts, Boipelo and Malebo. It's the end of the year and students are either having to figure out how they will fund studies in the new year or have completed their undergraduate degrees but haven't secured employment. Either way, in today's conversations, we delve into different ways you can fund your studies. And joining us are not two but three of our candidate attorneys, Priscilla, Liso, and Luyolo.
Malebo Maholo: Always remember, we remind you that the information we share today might not guarantee you an exact fit for the role you're applying for, but we hope that it will help increase your chances for success.
Boipelo Mathodlana: Thanks Malebo. I'm going to kickstart by giving you guys an opportunity to introduce yourselves. So Priscilla, you can kickstart.
Priscilla Brandt: Hello everyone, my name is Priscilla Brandt. I'm a candidate attorney currently in the Pro Bono & Human Rights department.
Liso Zenani: Hello, Boipelo. Hello everyone. Thanks for having me. I'm Liso Zenani. I'm a candidate attorney currently in the Dispute Resolution department.
Luyolo Mfithi: Hi everyone. My name Luyolo Mfithi, currently in the Competition Law department in Cape Town.
Boipelo Mathodlana: Great. So let's kickstart with you, Priscilla. Can you share your experience with us in terms of how you went about looking for different funding opportunities, from high school all the way into the beginning of your studies?
Priscilla Brandt: Thank you, Boipelo. I'd say for some of the opportunities that I've had, information was not readily available. For instance for my LLB, I had to research and speak to various teachers from my high school with respect to finding opportunities and any other bursaries that were available at the time.
And I was fortunate enough that my LLB was funded by the Northern Cape Premier's Education Trust Fund, which was established under the stewardship of the first democratically elected Premier in the Northern Cape in 1996. The trust fund allows students to access opportunities that would address the socioeconomic imperatives within the province.
Malebo Maholo: Very interesting. There's a lot to unpack there, Priscilla. But I'm going to move over to Liso to tell us a little bit about his decision to pursue both his postgraduate studies and funding for those studies, despite him already having started his articles with us here at CDH. Liso, continuous education and upscaling is important, but why did you think it was necessary to pursue one opportunity whilst in the middle of another?
Liso Zenani: Thanks, Malebo. I've realized that in general some of the best careers in law have often been of people who grab opportunities as and when they arise, and there have been careers of people who let serendipity play a large role in their lives. For me specifically, I applied and got accepted into the Rhodes Scholarship, which allows me to complete a two year postgraduate study at the University of Oxford.
This for me was a scholarship that I'd had in my sights from as early as first year because it rewarded people both for academic excellence as well as community service, leadership and involvement in the community around them. Plus a good deal of the best lawyers and judges we have in the country happen to Rhodes scholars.
Of course, at this stage, I'm currently doing my articles, but then we've gotten to the point where I'm almost reaching the age of ineligibility for the Rhodes scholarship as well. So it was either I applied this year or next year and I chose to give it a shot now and find out what happens. So in total I think intentional planning, as well as serendipity always play a large role.
Even though I'm now in my dream job, I could not let the scholarship opportunity pass by without giving it a shot. It is generally always worthwhile to give these things the best shot and find out what happens. So I decided in summary, to give the Rhodes Scholarship a try during the middle of my articles because I had my sights on it for a while and because there was a limited window within which I could apply. But more broadly though, I decided to give it a shot because it's just a fantastic opportunity.
Malebo Maholo: I like the fact that you know, you have to seek opportunities at the right time and opportunities that are best suited for you. Luyolo, you received funding over the course of your undergraduate degree, but unlike Priscilla and Liso, you had not actively sought out funding opportunities. Do you mind sharing some of your experiences?
Luyolo Mfithi: Yeah, thanks, Malebo. So essentially I think my takeaway from the opportunity that I got to my undergraduate degree is that you just need to constantly stay ready for any opportunities that might come your way. Because essentially you never know what might actually come your way. And with regards to me being invited to the interview, actually in the first place was because, I think I basically differentiated myself amongst my peers and colleagues in the classroom because, aside from just focusing on getting reasonably good grades in university and just focusing on your transcript, you also have to diversify your CV in terms of, demonstrate that you have the requisite leadership capabilities and skills, you are active in your community and you are an active citizen in the country as well.
You know, service above self and things like that of that nature because they want holistic and well-rounded individuals and not people who are just centered on academics, only because the program as well, is like that.
In as much as the program of course paid for my fees, it was also a dynamic scholarship in terms of focusing number one, on the financial need as well, like catering to fees, but above and beyond that, it also trained us to become active citizens in the communities and wherever we might end up in terms of training us with the top leadership and leaders in terms of skills and trainings. We participated in case competitions and stuff like that and teamwork dynamics, and basically they trained us holistically and also prepping us for the working world in terms of personal development, emotional intelligence needed for the workplace and stuff like that. So I think the experience was overall a very wholesome and holistic experience because I got more than funding from the scholarship.
I also gained a community and a pool of network even before I started working because they also engage with people already in the working world and pair different mentors and mentees. So I also got an opportunity to be mentored, set by some of the top professionals already in the working world, while I was still in first year, which also geared my focus as as to how I took on the university trajectory.
Boipelo Mathodlana: Thanks, Luyolo. I think one thing I'm picking up between all three of you, is there was a sense of being quite intentional about what it is that you were doing with your studies and ultimately where you hopefully want to go in your careers. But as Liso touched on, there's an element of hard work, but also luck finding you in the work that you're doing.
Priscilla, you actually kickstarted on that theme. Can you maybe just unpack for us, just at a very high level, what were some of the additional opportunities that opened up as a result of having Access One funding opportunity? Like did it lead into other funding opportunities that you probably didn't know about?
Priscilla Brandt: Thank you Boipelo. To answer your question, I'd start off by saying that, yes, I was always intent on wanting to pursue my post-graduate studies internationally after my LLB, and also to be exposed to various international opportunities during the course of my studies, which would allow me to have a strong application when I'm applying for both local and international scholarships.
I was part of a variety of international programs in Japan, the US, Argentina, the Czech Republic. I was also selected by the office of the Commonwealth Secretary General for a conference in Singapore, and also to participate in a program at the United Nations in Thailand and most other international and local programs.
And additionally, I ensured that I served on multiple student body committees both internationally and domestically. And I think the knowledge and skills that I learned through those various opportunities have proved to be indispensable in strengthening my application for both local and international scholarships.
And so I'd say that then led to my second opportunity for funding, which was when I was selected by the Mandela Institute for Development Studies as the first South African to participate in the 30th European Integration Summer school program in Norway. I was also selected for the scholarship as a result of my contribution as a legal and governance intern at Graca Machel Trust.
And having been nominated at the request of the special advisor to Mrs. Machel as a goalkeeper for the Bill & Melinda Gates Foundation for the first goalkeepers event in Africa, and also the main goalkeepers event in New York. And so when I came back to South Africa, I was then also selected as one of two students at the University of Pretoria who were awarded an NRF LLM bursary.
But I had to cut my studies short there because I was then awarded a prestigious scholarship, also known as the Chevening Scholarship Award, whereby 65,000 applications were received globally and only 1,200 scholars were selected to pursue a master's in the UK. I applied for this specific scholarship because its selected outstanding, emerging young leaders from a diverse range of countries and backgrounds who have demonstrated the vision, mission, and skills needed to shape a better world.
And additionally, I wanted to be part of a scholarship community, which speaks with one unique voice and represents a dynamic force in the concert of nations, which in and of itself makes one more marketable for opportunities.
And so with all those opportunities, I think because I set such a clear intention from my undergrad studies, I was able to charter steps as to how I would get those various opportunities from the onset.

For instance, with the Chevening Scholarship, I started working on my application two years prior to the actual application. So I made sure that during that period I was exposed to programs that would bolster my skills and make it possible for me to be more attractive to the selection panel.
And overall, I believe that the experience that I've had to date have added great depths to my skills and played a key role in me securing articles at CDH.
Boipelo Mathodlana: Thank you guys. Thank you for sharing your experiences and I hope to the listeners, one of the things that you guys picked up here is the importance of being intentional, looking out for opportunities, and how that can unlock even more, right? That's the whole point of serendipity.
It is important to do your research. Please, guys, speak to your faculty and your career services. Quite often they know the different finding opportunities available to students that you may not necessarily find on a Google search. Go looking at what private organizations as well as government and NPOs have to offer. Is there an alignment of values in terms of what it is that they offer outside of just a monetary funding?
And remember that putting in the work in terms of your actions, that goes a long way in assisting students, in funding their studies and potentially even changing the trajectory of their career and worldview. Thank you and from all of us. We wish you all the best as you close off this year.
Malebo Maholo: And remember, join a law firm where talented people thrive.
The information and material published on this website is provided for general purposes only and does not constitute legal advice. We make every effort to ensure that the content is updated regularly and to offer the most current and accurate information. Please consult one of our lawyers on any specific legal problem or matter. We accept no responsibility for any loss or damage, whether direct or consequential, which may arise from reliance on the information contained in these pages. Please refer to our full terms and conditions. Copyright © 2023 Cliffe Dekker Hofmeyr. All rights reserved. For permission to reproduce an article or publication, please contact us cliffedekkerhofmeyr@cdhlegal.com.